A few weeks ago, my family and I together with our church leaders went to Butuan City for a Leaders Conference. It was our first time to visit Butuan City. I never knew how wonderful it is not when I came there and see for myself the alluring scope of the City. While I was searching for more information about this city, Ive found out that Butuan City is the commerce capital of the Caraga region. It is located at the Northeastern part of Agusan Valley sprawling across the Agusan River is Butuan City, which known for its colorful history and culture.
Although it is highly industrialized and urbanized, the city itself remained dominantly historical. Its historical background seduces many tourists to come by and see for themselves that Philippines started here. Yup! That's a history unleashed that long before the Philippines was discovered, Butuan already existed!Butuan's history, culture, arts and people date back to the 4th century as showcased in museums which makes Butuan an exciting source of cultural artifacts in Mindanao.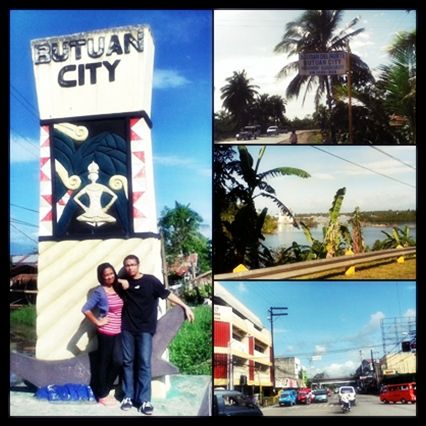 When regards to its tourism, one of the important part of ones travel itinerary when you visit Butuan should include a stop at the newly built Diosdado Macapagal Bridge or the Butuan Cable Stayed Bridge. The street views of Montilla Boulevard is also a must visit since it is one of Mindanao's longest boulevards, a six lane two way concrete thoroughfare that bisects the heart of the city's busy commercial district. Another interesting way of touring Butuan's important historical sites, and that's taking the Agusan River Cruise. Their newest tourist spot is the Delta Discovery Park which offers the longest Zip Line rides in Asia.
I find living in Butuan a relaxing and stress free experience as compared to other parts of southern Philippines. With nice scenic destinations, interesting historical and cultural sites around, a stable and peaceful atmosphere plus good urban facilities for work, rest and recreation. The simple city life in Butuan is a pleasure that is  worth living for.