Every week I am going to feature different tourist attractions, nice scenery and views from different countries which was visited by my family and friends. Since I am just a virtual traveler this time, I asked permission from them to post their travel photos here in my travel blog. All their photos are credited from them and I'd like to thanked them for being so kind and so supportive to me.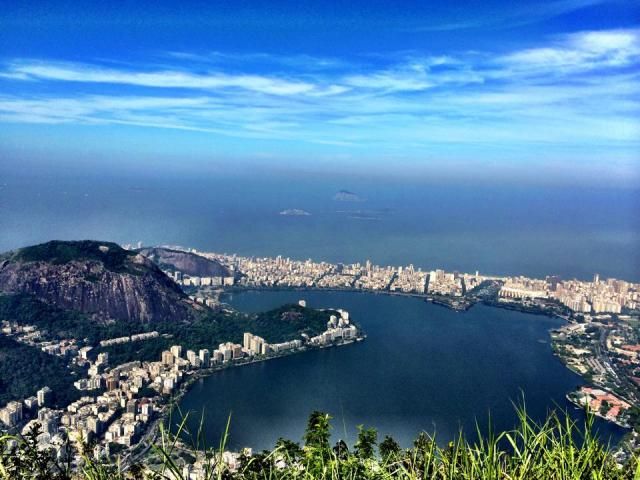 For this week I am featuring the beautiful city of Rio de Janiero in Brazil which was visited by my friend who works as a cabin crew of Emirates airlines. She was so blessed in having this kind of job because she got the chance to travel around the world and visit many beautiful countries and nice places city like Rio de Janiero.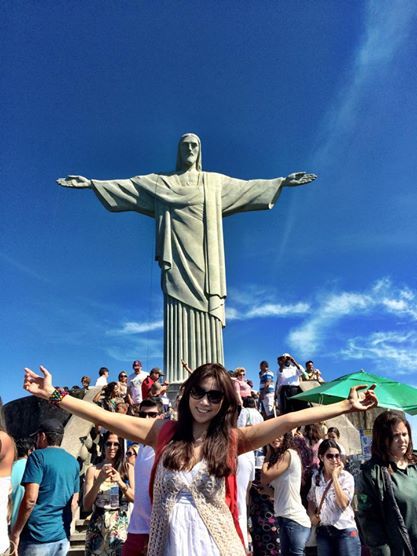 One of the Iconic Rio. The statue of Christ symbol of Christianity in Brazil
Sitting on the southern shore of the magnificent Guanabara Bay, RIO DE JANEIRO has, without a shadow of a doubt, one of the most stunning settings in the world. Extending for 20km along an alluvial strip, between an azure sea and forest-clad mountains, the city's streets and buildings have been moulded around the foothills of the mountain range that provides its backdrop, while out in the bay there are many rocky islands fringed with white sand.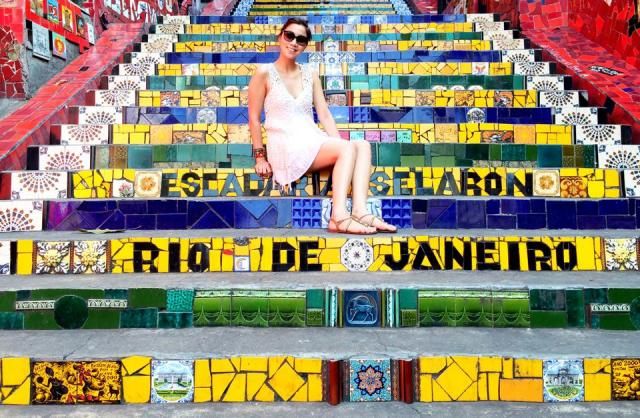 Escadaria selaron stairs
The aerial views over Rio are breathtaking, and even the concrete skyscrapers that dominate the city's skyline add to the attraction. As the former capital of Brazil and now its second largest city, Rio has a remarkable architectural heritage, some of the country's best museums and galleries, superb restaurants and a vibrant nightlife in addition to its legendary beaches. With so much to see and do, Rio can easily occupy a week and you may well find it difficult to drag yourself away.
With its white sandy beaches, soaring mountains and picturesque harbor, it's no wonder that Rio de Janeiro is known as the marvelous city. Facing the South Atlantic coast, the second-largest city in Brazil is blessed with one of the most beautiful natural settings for a metropolis in the world. The dazzling landscape is just one of the reasons that visitors flock to Rio.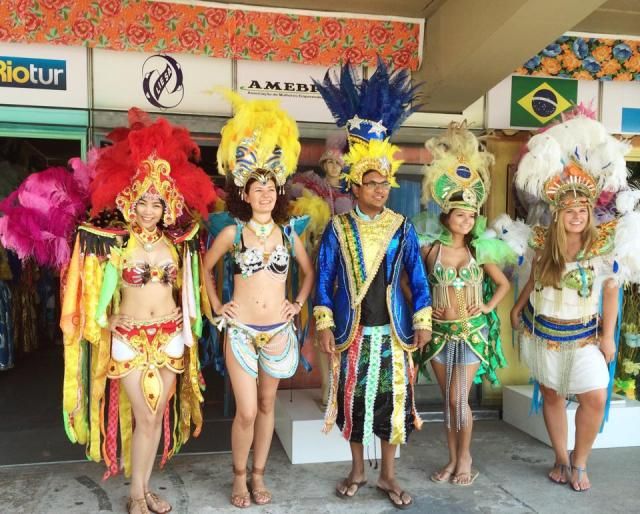 my friend with her friends, getting ready for the Brazilian carnival
During carnival season, the streets fill with music and ornately costumed dancers, attracting revelers from all over the globe. At any time of year, visitors won't want to miss the top tourist attractions in Rio de Janeiro.