Every week I am going to feature different tourist attractions, nice scenery and views from different countries which was visited by my family and friends. Since I am just a virtual traveler this time, I asked permission from them to post their travel photos here in my travel blog. All their photos are credited from them and I'd like to thanked them for being so kind and so supportive to me.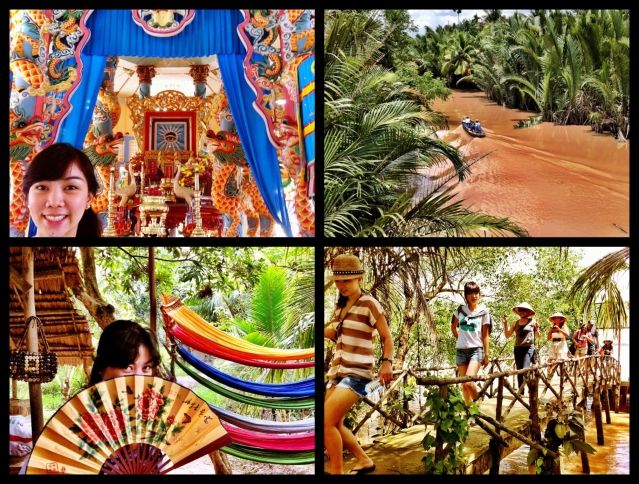 For this week I am featuring the beautiful country of Vietnam which was visited by my friend who works as a cabin crew of Emirates airlines. She was so blessed in having this kind of job because she got the chance to travel around the world and visit many beautiful countries and nice places like Vietnam.
Did you know that most travelers to Vietnam are attracted by the country's wonderful natural beauty? I think its pretty obvious based from the photos of my friend above.  This country is indeed blessed with a ravishing coastline, green mountains, breathtaking national parks, dynamic cities, outstanding cultural interest and one of the world's best cuisines.
I find Vietnam an outrageously fun country to explore. According to my friend, the locals love to laugh and  drink and you'll have plenty of opportunities to socialize with them and hear their tales. For travelers,  its  a safe, wonderfully rewarding and incredibly varied country to explore.