Say "Fiji family fun" five times very fast.  It's just as easy to set up a fun family trip to Fiji!  Holidays to Fiji are eye-opening for kids and adults experiencing a tropical setting for the first time.  The glorious sunsets and clear blue water surrounding the palm tree-covered islands make family memories even more special and beautiful.
Kids love to live outside, and they can come as close as possible to doing so in this paradise.  Eco camps, hiking and beach BBQs are a few ways to stay outdoors in this warm, inviting climate.  Diving and snorkeling are all-consuming daytime activities, and evening cruises get everyone settled down for a refreshing sleep so they can do it all over again the next day.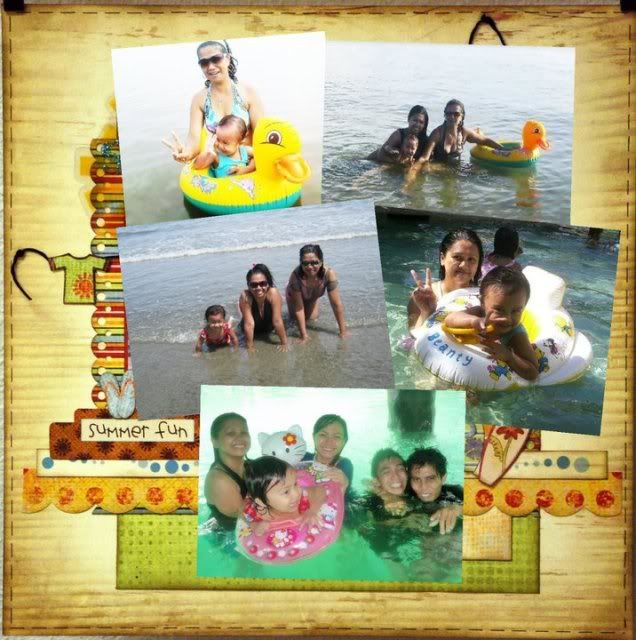 Jet-skiing, swimming and hot-air balloon rides are also part of Fiji vacation life, and helicopter rides are available for a bird's-eye view of the islands.  Dolphin-watch tours are also very popular, and many resorts and hotels have excellent children's programs so that parents can get a massage and have a bubbly drink.
The fresh seafood and tropical fruits and vegetables native to Fiji keep families healthy while they enjoy captivating new tastes and island dishes.  Watermelons, mangos, pineapples and avocados grow here, and broccoli and snow peas have done well since they started planting them.
Most restaurants and resorts will serve food from Fijan, Chinese and Indian cultures that include fish, coconut milk and lime juice.  Cassava, which is like potato, yams, taro root and breadfruit are common staples that are made into side dishes.  There is no problem finding chicken, beef and pork here, either.  A ceviche-like raw fish dish is called kokoda, but pronounced "kokonda," and is marinated in lime juice and coconut milk.
Imagine the taste of the specialty drinks here with the high-quality fresh fruit that grows in the Fiji islands.  Tea is a staple here since Fiji was a British Colony until 1970.  Fiji exports sugar from beets and cane, so it is also a staple.  Tourism is a large part of the economy aside from sugar, so Fiji is an excellent place to explore.
The average temperature in the cooler part of the year is 72 degrees Fahrenheit, so the warmer part of the year is sure to please visitors.  November through April is the warmer time since Fiji is south of the equator.  Fiji celebrates Christmas, New Year's Day and Easter like westerners do, so holidays to Fiji could include traditional celebrations from home but with new decorations.
Fijan culture, costumes, arts and crafts and folk dance are often presented to visitors in resort and hotel venues and these events are usually good family activities.  Seeing and touching cultural items and actually experiencing local customs facilitate the understanding of a different ethnic group and faraway land better than just reading about them.
Visitors soak up culture while enjoying their vacations and establishing meaningful family bonds.  Fiji is a vacation environment filled with good things that families will remember forever.