Every week I am going to feature different tourist attractions, nice scenery and views from different countries which was visited by my family and friends. Since I am just a virtual traveler this time, I asked permission from them to post their travel photos here in my travel blog. All their photos are credited from them and I'd like to thank them for being so kind and so supportive to me.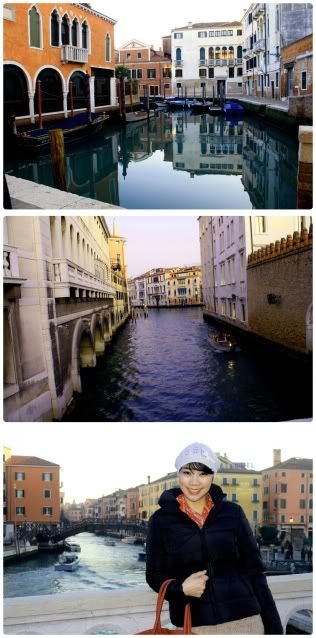 For this week I am featuring the beautiful city of Venice, Italy which was visited by my friend who works as a cabin crew of Emirates airlines. She was so blessed in having this kind of job because she got the chance to travel around the world and visit many beautiful countries and nice places just like Venice.
Venice is actually one of my dream travel destination. If I have the chance to have a Euro trip, I would definitely visit this beautiful and romantic city. Venice is one of Italy's top travel cities and a beautiful, romantic destination with many attractions. Its small, traffic free streets along the winding canals make for great walking. You'll find many magnificent churches and palaces, lively squares, and interesting shops. Venice has many fine attractions and museums but one of the best things to do is take some time wandering along the canals off the main tourist track.
Tourism is a big business in Venice and the city has many exceptional tourist attractions to show off, often being greatly enhanced by their waterfront locations. Boat trips around the Venetian Lagoon and gondola rides along the canals are highly recommended in Venice because it provides tourists with a relaxing and easy way to see many famous attractions.