Every week I am going to feature different tourist attractions, nice scenery and views from different countries which was visited by my family and friends. Since I am just a virtual traveler this time, I asked permission from them to post their travel photos here in my travel blog. All their photos are credited from them and I'd like to thank them for being so kind and so supportive to me.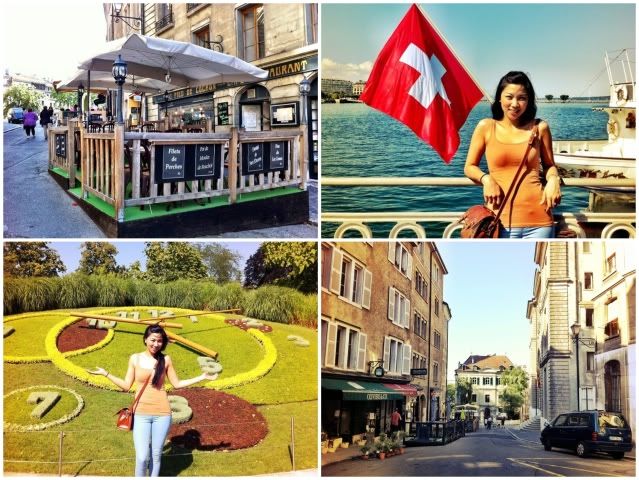 For this week I am featuring the beautiful city of Geneva, Switzerland which was visited by my friend who works as a cabin crew of Emirates airlines. She was so blessed in having this kind of job because she got the chance to travel around the world and visit many beautiful countries and nice places just like Geneva.
Geneva is Switzerland's most international city, as it is where the European seat of the UNO is based. Even the International Red Cross directs its humanitarian campaigns from here. It is also the center for culture and history, for trade fairs and exhibitions. Quays, lakeside promenades, countless parks, lively side streets in the old town and elegant shops invite guests to stroll. You can also take a cruise on Lake Geneva where you can see the unique scenery of castles and magnificent residences set against wonderful landscape and mountain panoramas. Wow! What a lovely holiday destination. I would also love to visit Geneva, Switzerland soon!